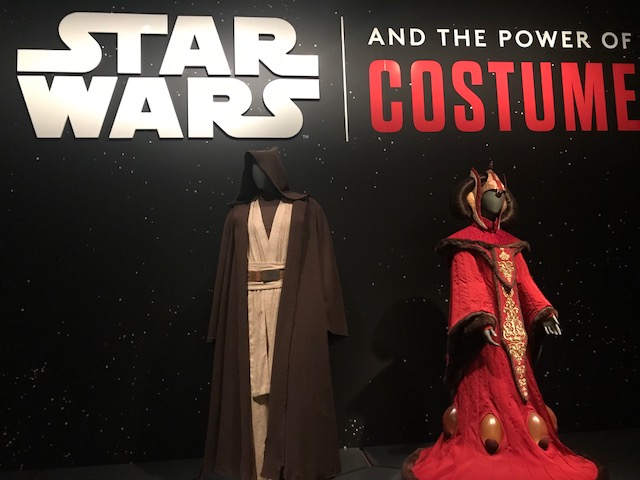 Find Art Experts

Rating:

( 1 Rating )
Find Art Experts recently visited the Star Wars and the Power of Costume exhibit at the Detroit Institute of Arts featuring over 60 handmade costumes together with concept art and movie memorabilia from the archives of George Lucas.
Here are five spectacular surprises that caught our eye: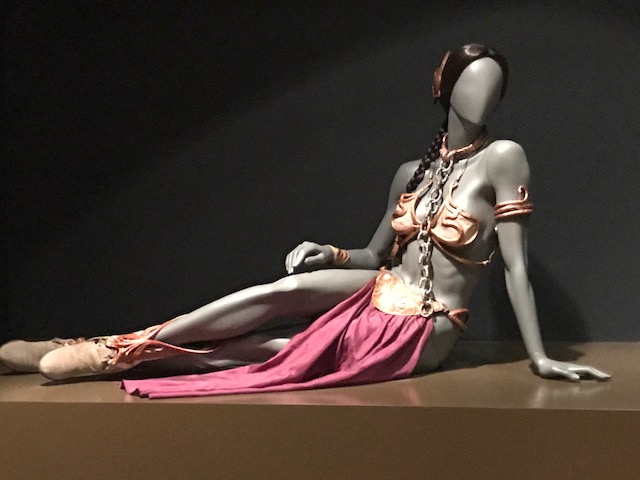 1. Princess Leia's Slave Costume - Costume worn by Princess Leia while enslaved by Jabba the Hutt. Actor Carrie Fisher called it "the bikini from hell," but later said that the costume had one redeeming quality; her character uses the chain to strangle and kill her captor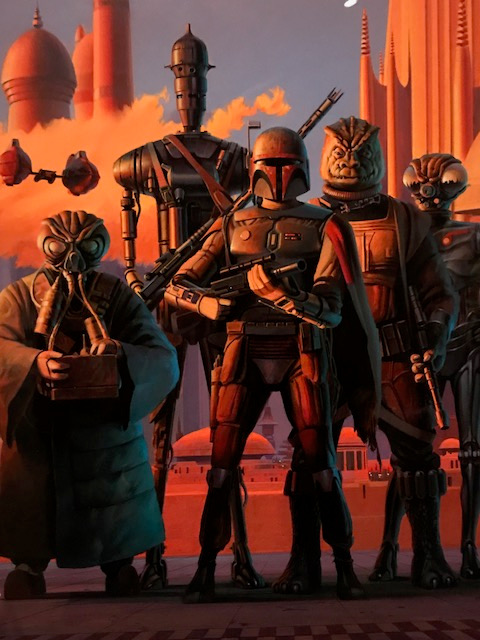 2. Bounty Hunters Production Painting  - Painting on board by Ralph McQuarrie, circa 1980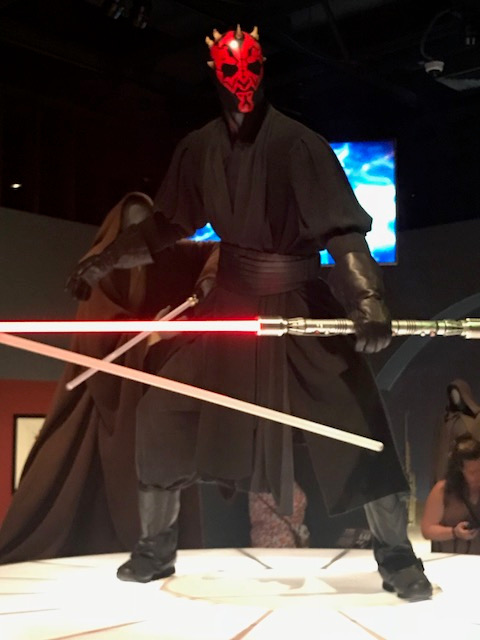 3. Darth Maul Sith Costume - The villainous Sith wore sleek flowing black robes drawing on the association of dark colors and evil in Western cultures. The designers used loose cuts to accommodate grueling fight sequences, which have a flaring, dramatic effect on the screen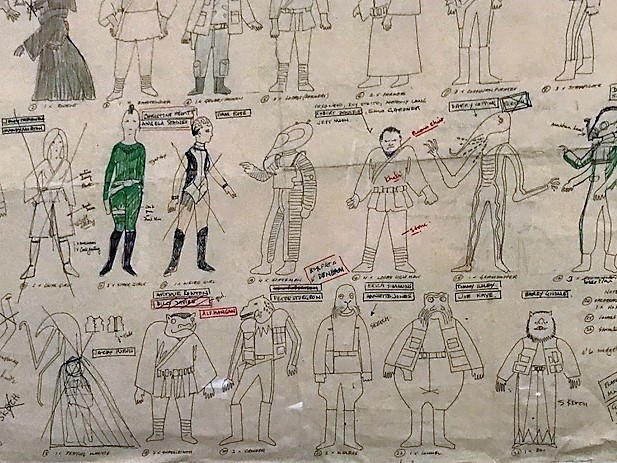 4. Concept Art from the Cantina Scene - Mixed media on paper by John Mollo, circa 1976. The artist labeled some of the sketches "walrus," "weird girl," and "local ugly men" who later appear in the bar scene from 1977's Star Wars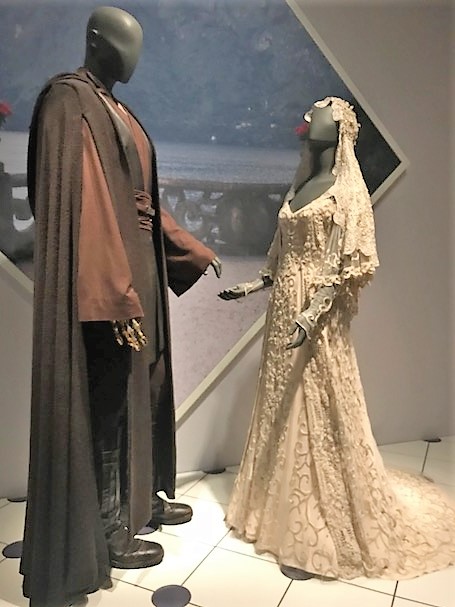 5. Padme Amidala's Wedding Gown - Costume worn by Padme Amidala, by actor Natalie Portman, Episode 11: Attack of the Clones, 2002, for her secret marriage to Anakin Skywalker on the planet Naboo. The gown made from an antique Italian bedspread, enhanced with over 300 yards of handmade French-knotted braid and pearls
Unleash the Force and explore the artistry of the world's most recognized cinematic costumes and movie memorabilia!