World's Best Art Expert DataBase
Making the Art World Accessible to Everyone
Art Service Professionals
for Personalized Referrals
Subscribe to the Premier Directory of Art & Auction Experts
Professional Service Directory
10,000+ Art & Auction Experts | 200+ Specialty Categories
Advisors & Consultants
Appraisal Organizations
Appraisers
Archive Researchers
Art & Antique Fairs
Art and Antiquities Tours
Art Authentication
Art Foundations
Art Law Firms
Art Leasing Companies
Art Lenders
Art Loss Services
Auction Houses
Auctioneers
Auctioneers Organizations
Catalogue Raisonnes
Collection Management
Consignment Experts
Data Management
E-Commerce Platforms
Estate Sale Specialists
Exhibitions
Expert Witness & Litigation Support
Framers
Fund Managers
Galleries
Insurance
Interior Decorators
International Art Fairs
Market Research
Marketing & PR Firms
Media Commentary
Private Dealers
Provenance Review
Restoration & Conservation
Scientific/Forensic Testing
Site Security (Home/Business)
Software
Specialists
Storage & Transportation
Television Commentary
Title Insurance
Trusts & Estates
Wealth Management Firms
Sands of Time Ancient Art specializes in provenanced antiquities, carefully selected for their historical importance, intrinsic beauty and artistic value.  The gallery stocks a wide variety of objects in every price range, dating between 4000 BCE to the 8th century CE.  Geographically, they originate from Egypt, the Near East and Europe and include fine objects fashioned from marble, bronze, glass, gold, ceramics and stone.
Sands of Time provides a website featuring fine quality ancient art and represents an international clientele at many of the major auctions throughout the world.
Those with a passion for anything from Roman gladiators to Egyptian kings are sure to find something of interest at the gallery. Restoration, appraisal, and professional consulting services are also available to amateur and serious collectors, dealers, scholars and museums worldwide.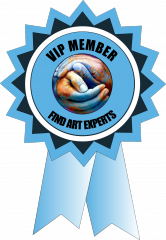 Our Prestigious Sponsors & Partners
#1 Rated Global Resource for Exceptional Art & Auction Service Professionals