Five Ladies of the Louvre Abu Dhabi: A Female Focus in the First Universal Museum in the Arab World
When Find Art Experts visited the recently opened Louvre Abu Dhabi, one striking observation was how women play an integral role in the pieces on display. Featured throughout the 600 pieces shown, women can be viewed in a variety of forms- painted in exquisite portraiture, encased in sarcophagi, and formed in sculpture.
La Belle Ferronnaire - one of Leonardo da Vinci's less than twenty known surviving paintings - is among the high-profile loans made to the museum. This masterpiece by da Vinci was the first artwork that the Abu Dhabi and Cultural Authority, Musee du Louvre and Agence France-Museums announced would be loaned to the Louvre Abu Dhabi from the Louvre in Paris during its first year in operation.  La Belle Ferronnaire  is one of the many 'Ladies of the Louvre' Abu Dhabi worth viewing when visiting the museum. This masterpiece by da Vinci will soon be joined by another work by the master, the highly anticipated and recently acquired, Salvador Mundi, which will be unveiled as part of the museum's permanent collection.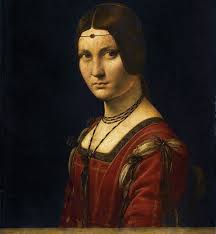 The Louvre Abu Dhabi provides a fascinating link between Leonardo, and Bellini, a painter whose technique he admired. Madonna and Child  is an oil on panel painted between 1480 and 1485. Considered the father of Renaissance painting, Bellini specialized in devotional paintings. This piece, another 'Lady of the Louvre,' depicts the Christ child sitting on a parapet atop the Madonna's scarlet robes, gazing up at her as she looks lovingly down on him, her hands in prayer position.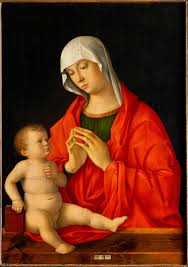 Another female subject, on loan to Louvre Abu Dhabi from the Collection Centre Pompidou, is Albert Giacometti's Standing Woman II, circa 1959-1960.  With it's rough surface and elongated frame, the Surrealist Swiss artist's figure embodies one of his traditional subject matters - the unclothed female form.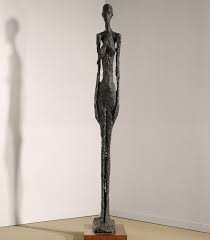 The Egyptian princess Henuttaway is among the works from ancient Egypt in the form of a sarcophagus which dates to the latter half of the 10th century B.C. A curator explained the great care and attention given to the delicate features of the princess's face, with her painted open eyes still watching us across the millennia.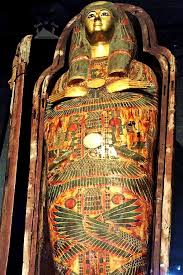 In the permanent collection, an air of mystery and allure surrounds a distinctive 4,000 year-old sculpture discovered in modern day Afghanistan. The Bactrain Princess is strangely beautiful, but also strangely alien. She wears a woven dress carved out of soft stone, with her handless arms outstretched, an ivory mask-like face, and sharply outlined, oval eyes staring back at us. It is believed the Bactrain Princess was used as part of a religious ritual - perhaps a funeral.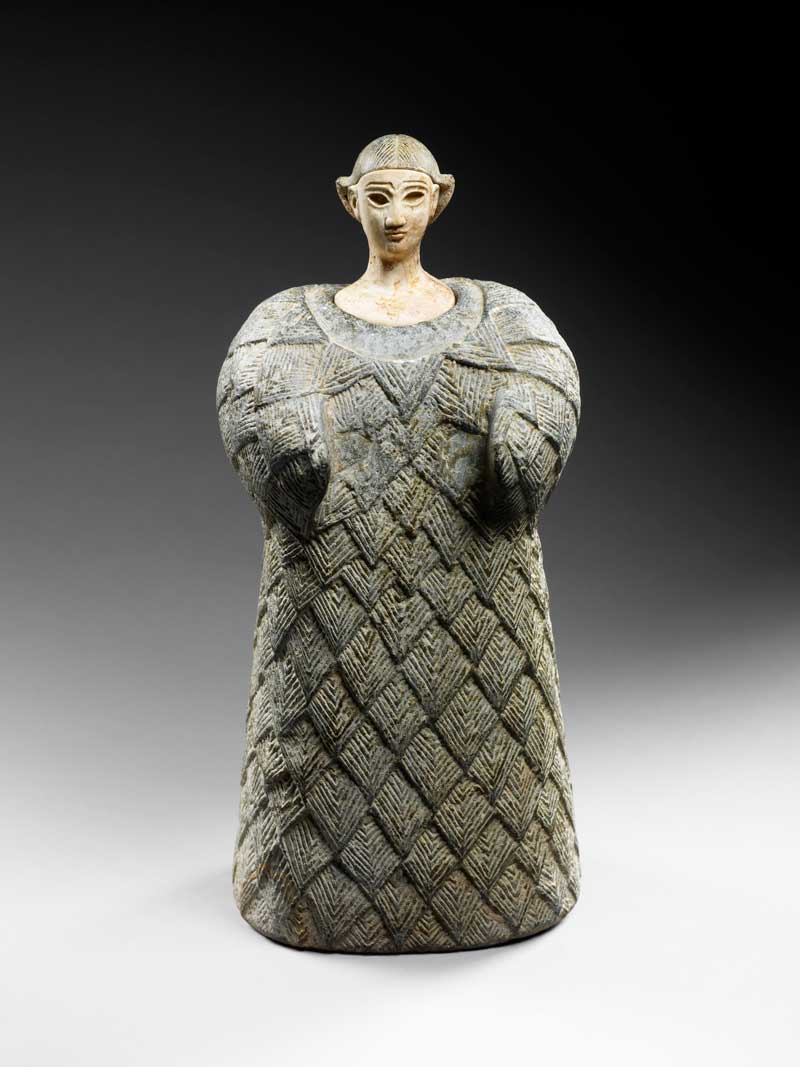 At Find Art Experts, we believe it is important to know and be curious about the roles of women. The way in which women are depicted in art from modern societies to ancient civilizations across the world furthers this fundamental understanding. The Louvre Abu Dhabi shares with the visitor a rare glimpse into the female focus of world art through the ages.   #louvreabudhabi    #findartexperts   #ladiesofthelouvre